Our Mission
Our mission is to help clients maintain financial viability in the present, while taking a proactive approach to achieve future goals. This requires open communication to reach an understanding of our clients' needs through research and sound analysis. Linton & Associates, PA is dedicated to meeting these goals with high standards of excellence and professionalism. We have been a staple of the area's business community for years, and pride ourselves on the level of esteem we have earned.
Our dedication to hard work has earned the respect of the business and financial community in and around the area. We believe this to be a direct derivative of our talent and responsiveness to our client base. Whether you are a current or prospective client, rest assured that individuals and businesses who choose Linton & Associates, PA receive competent and timely advice.
Our Accountants
Here at Linton & Associates, PA, our talented staff has the expertise to meet the needs of our diverse client base. Please take a few minutes and get to know the most experienced and knowledgeable tax and accounting professionals you'll ever meet.
---
Heather Smith Linton, CPA, MBA, CFP, CDFA
NC Certificate 14805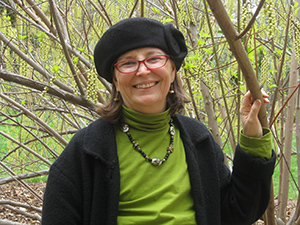 Heather founded Linton & Associates in 1989 to serve clients differently from other accounting firms, "to take a holistic team approach to clients," she says." We take the long-term view. We do try to save taxes in the short run, but not at the expense of good, long-term financial planning." In addition to tax planning and reviewing tax returns, Heather spends most of her time helping clients with financial planning issues.
Heather earned her MBA from UNC-Chapel Hill and her bachelor's summa cum laude from the University of Delaware. She is active in the community, and has served on the boards of the Durham Chamber of Commerce, Durham Communities in Schools, the Durham Arts Council, and Durham Technical Community College Foundation. She is past president of Chapel Hill Country Club, Leadership Triangle and the North Carolina Association of Certified Public Accountants. She is currently on the board of the North Carolina Central University Foundation, the Ellerbe Creek Watershed Association, and the Durham Central Park Cohousing Community finance committees.
Heather is an author of two nationally distributed books: The Complete Guide to Protecting Your Financial Security When Getting a Divorce, and Streetwise Guide to Business Valuation. Heather is available to speak to interested groups about a variety of issues, including taxation, divorce, small business and financial planning.
Heather was recognized in 2009 by CPA Magazine as one of the top 40 tax advisors to know during a recession.
Heather lives in Durham, and she enjoys cooking, gardening, hiking, yoga, reading, live jazz and relaxing with family and friends. She is also a boardmember for The Forest at Duke and the Southpark at 54 condo association. Her great weaknesses are the New York Times crossword and sudoku puzzles.
---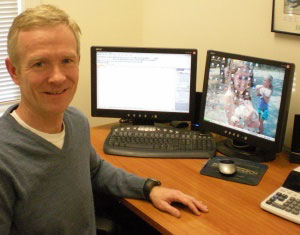 NC Certificate 16526
Charlie uses his more than 20 years of accounting experience to serve closely held enterprises of all sizes. The firm's head of business services is a former corporate controller, and many clients think of him as a virtual member of their management team.
"If clients call us when they are making decisions, that's a satisfying day," Charlie says. "When we see a business that is really successful, and we've helped them get to that point, that's satisfying."
Charlie sets up accounting systems and even helps enterprises recruit full-time financial staffers. He is knowledgeable about corporate and partner taxation. Charlie is familiar with the needs businesses of every type, from professional practices to manufacturers to service businesses and retailers. He understands the special challenges at each point in a company's life cycle between startup and cash-out. And as an owner of Linton & Associates himself, he understands how business issues are also family issues.
Charlie earned his bachelor's degree in business administration from UNC-Chapel Hill. He lives in Chapel Hill with his wife, Lisa, and daughters, Claire and Emilee. He has been actively involved in the community on the Chapel Hill Planning Board, and has served as campaign treasurer for several political offices. Charlie has taught accounting at area universities and enjoys coaching youth softball, running, and racquetball.
---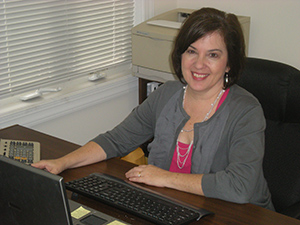 NC Certificate 17314
Gwen has over 30 years of experience in both industry and public accounting. She uses that background to serve individual and small business clients across the full range of tax and accounting needs. She also works with non-profits, trusts, and retirement plans.
As an owner of Linton & Associates herself, Gwen specializes in helping both small businesses and individuals. She enjoys helping people succeed with both their business and personal goals. Working closely with clients allows her to build the relationships that are important in knowing how to best serve their unique needs.
Gwen earned her bachelor's degree in accounting from Virginia Tech. She lives in Holly Springs with her husband, Robert. They have three children: Emily, a Nurse Practitioner at UNC Hospital's Burn Center who lives with her husband Matt, in Holly Springs; Barbara who lives in Apex with her husband, Ryan, and works at ISTH in Carrboro; and Thomas, a recent NC State University graduate. In her free time, Gwen enjoys reading, traveling, spending time with family, and spoiling her grandchildren, Eva, Natalie, Caleb, and Owen.
---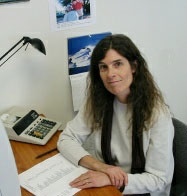 NC Certificate 28279
Ginger loves the problem-solving aspect of working at Linton & Associates, PA.
"Each client is unique and brings in a different set of circumstances," she says. "Even people who seemingly have a straightforward tax return have questions and issues that make their returns challenging and interesting."
Ginger works mostly with individuals on their tax returns as well as small business clients, doing QuickBooks consulting, tax returns and general planning. She also teams with Heather to help clients navigate the financial aspects of divorce.
Ginger has been with the firm since 1998 and lives in Carrboro with her husband, Derek Long, a video producer at UNC Center for Public Television. She spends lots of time with their son Elijah, who is learning to shoot video himself. She loves to play bridge, all kinds of music and long walks.
---