About Our Firm
For years, Linton & Associates, PA has been providing quality, personalized financial guidance to local individuals and businesses. Our expertise ranges from basic tax management and accounting services to more in-depth services such as reviews, financial statements, and tax planning.
Linton & Associates, PA is one of the leading firms in and throughout the area. By combining our expertise, experience and the team mentality of our staff, we assure that every client receives the close analysis and attention they deserve. Our dedication to high standards, hiring of seasoned tax professionals, and work ethic is the reason our client base returns year after year.
Our Mission
Our mission is to help clients maintain financial viability in the present, while taking a proactive approach to achieve future goals. This requires open communication to reach an understanding of our clients' needs through research and sound analysis. Linton & Associates, PA is dedicated to meeting these goals with high standards of excellence and professionalism. We have been a staple of the area's business community for years, and pride ourselves on the level of esteem we have earned.
Our dedication to hard work has earned the respect of the business and financial community in and around the area. We believe this to be a direct derivative of our talent and responsiveness to our client base. Whether you are a current or prospective client, rest assured that individuals and businesses who choose Linton & Associates, PA receive competent and timely advice.
Our Accountants
Here at Linton & Associates, PA, our talented staff has the expertise to meet the needs of our diverse client base. Please take a few minutes and get to know the most experienced and knowledgeable tax and accounting professionals you'll ever meet.
---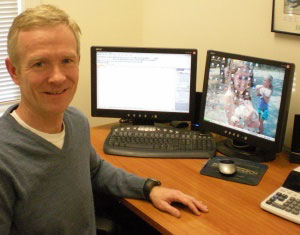 NC Certificate 16526
Charlie uses his more than 20 years of accounting experience to serve closely held enterprises of all sizes. The firm's head of business services is a former corporate controller, and many clients think of him as a virtual member of their management team.
"If clients call us when they are making decisions, that's a satisfying day," Charlie says. "When we see a business that is really successful, and we've helped them get to that point, that's satisfying."
Charlie sets up accounting systems and even helps enterprises recruit full-time financial staffers. He is knowledgeable about corporate and partner taxation. Charlie is familiar with the needs businesses of every type, from professional practices to manufacturers to service businesses and retailers. He understands the special challenges at each point in a company's life cycle between startup and cash-out. And as an owner of Linton & Associates himself, he understands how business issues are also family issues.
Charlie earned his bachelor's degree in business administration from UNC-Chapel Hill. He lives in Chapel Hill with his wife, Lisa, and daughters, Claire and Emilee. He has been actively involved in the community on the Chapel Hill Planning Board, and has served as campaign treasurer for several political offices. Charlie has taught accounting at area universities and enjoys coaching youth softball, running, and racquetball.
---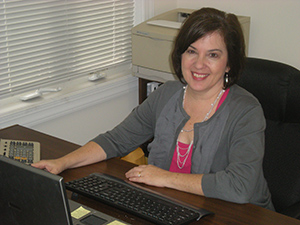 NC Certificate 17314
Gwen has almost 40 years of experience in both industry and public accounting. She uses that background to serve individual and small business clients across the full range of tax and accounting needs. She also works with non-profits, trusts, and retirement plans.
As an owner of Linton & Associates herself, Gwen specializes in helping both small businesses and individuals. She enjoys helping people succeed with both their business and personal goals. Working closely with clients allows her to build the relationships that are important in knowing how to best serve their unique needs.
Gwen earned her bachelor's degree in accounting from Virginia Tech. She lives in Holly Springs with her husband, Robert. They have three children: Emily, a Nurse Practitioner at UNC Hospital's Burn Center who lives with her husband Matt, in Holly Springs; Barbara who lives in Fuquay Varina with her husband, Ryan, and works at ISTH in Carrboro; and Thomas, who lives in Holly Springs and is a software developer at Wake Tech. In her free time, Gwen enjoys reading, traveling, spending time with family, and spoiling her grandchildren, Eva, Natalie, Caleb, Owen, and Caroline.
---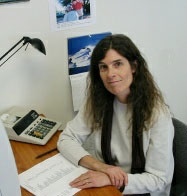 NC Certificate 28279
Ginger loves the problem-solving aspect of working at Linton & Associates, PA.
"Each client is unique and brings in a different set of circumstances," she says. "Even people who seemingly have a straightforward tax return have questions and issues that make their returns challenging and interesting."
Ginger works mostly with individuals on their tax returns as well as small business clients, doing QuickBooks consulting, tax returns and general planning. She also teams with Heather to help clients navigate the financial aspects of divorce.
Ginger has been with the firm since 1998 and is now one of the owners. She lives in Carrboro with her husband, Derek Long. She spends lots of time with their son Elijah, who is an outstanding Ultimate Frisbee player. She loves to play bridge, all kinds of music, and take long walks.
---